1. I need to get a hold of The Truth About Cancer Affiliate Manager…who do I contact?
A:
 For all questions about being an affiliate, joint ventures, and how to make the most from this promotion, contact our Affiliate Manager Jamie Martorano at:
affiliates@thetruthaboutcancer.com
.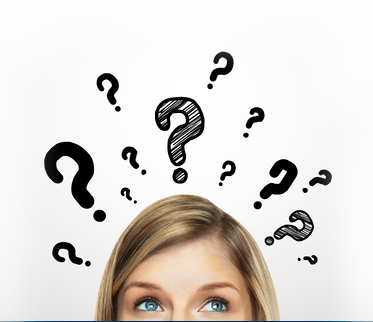 2. Q: What affiliate platform do you use to track sales?
A:
Post Affiliate Pro
3. Q: How do I get my creative and affiliate links?
A:
You can find all tested swipe emails, banners, social media posts, etc in our affiliate center a few weeks before launch under
'Launch Creatives.'
We want to make it as easy as possible.
All creatives along with unique tracking links will be emailed to each individual partner.
If there's something specific you need to help promote our events, let us know — we'll make sure to get it over to you.
4. Q: My readers have a questions for the customer service team at The Truth About Cancer – who do I refer them to?
A:
https://support.thetruthaboutcancer.com/
5. Q: When will I get paid commissions on sales?
A:
We pay out 100% of commissions earned for the month on the 30th of the following month (to account for refunds, if any). For example: All commissions earned in January will be paid at the end of February.
Note: Commissions of $5 or less will only be paid via PayPal.
Please be aware that we won't pay out commissions until we have your latest, accurate
W9
/
W8-BEN
on file. To receive your commissions for the month, your tax forms must be submitted by the 15th of that month to
affiliates@thetruthaboutcancer.com
. For example: To receive commissions earned in January, your tax forms must be submitted by February 15th.
6. Q: What is the commission structure?
A:
You'll earn 50% commissions on all digital products and 40% on all physical product sales (after product costs) for life.
7. Q: How does your cookie system work when people opt-in? Will I always get credit for the names I refer, if they purchase a product?
A: 
We go above and beyond to track our affiliates' efforts. We are last cookie, but first lead in. We hardcode your followers' email addresses to you in our ESP (email service provider). All of this ensures that you are protected. We pay lifetime commissions on any TTAC Publishing products, so regardless of what they buy from us, even if it's a year from now, you still get paid on every sale for every product — forever.
8. Q: Is there a way to see the stats backend for the links I have promoted for?
A:
Yes, after you
sign up to be an affiliate
, you can login to our affiliate system
here
. 
Click on Reports and select the Quick Stats and/or Trend Reports to see your stats.
9. Q: I forgot my username or password, how do I get back into my affiliate account?
A: Your username should be the email address you signed up with.  Hint: it's the same email address where you've been receiving the affiliate emails from Jamie:
affiliates@thetruthaboutcancer.com
.
If you can't figure out your password,
click here
to reset your current password.
If you still can't login, email us at: affiliates@thetruthaboutcancer.com and we'll send you your email and a new password.
10. Q: Why don't I see instant sales in my account?
A: 
You won't see instant sales/commissions from your promotional efforts
during our pre-launches
. After your people sign up for our free screening of our docu-series to watch our FREE event,
 they'll go through a time-tested and PROVEN launch sequence that will deliver amazing value and also generate a lot more sales then going straight to a sales page.
You'll start to see sales coming in on Oct 5th and they'll increase every day and then again after our replay weekend.